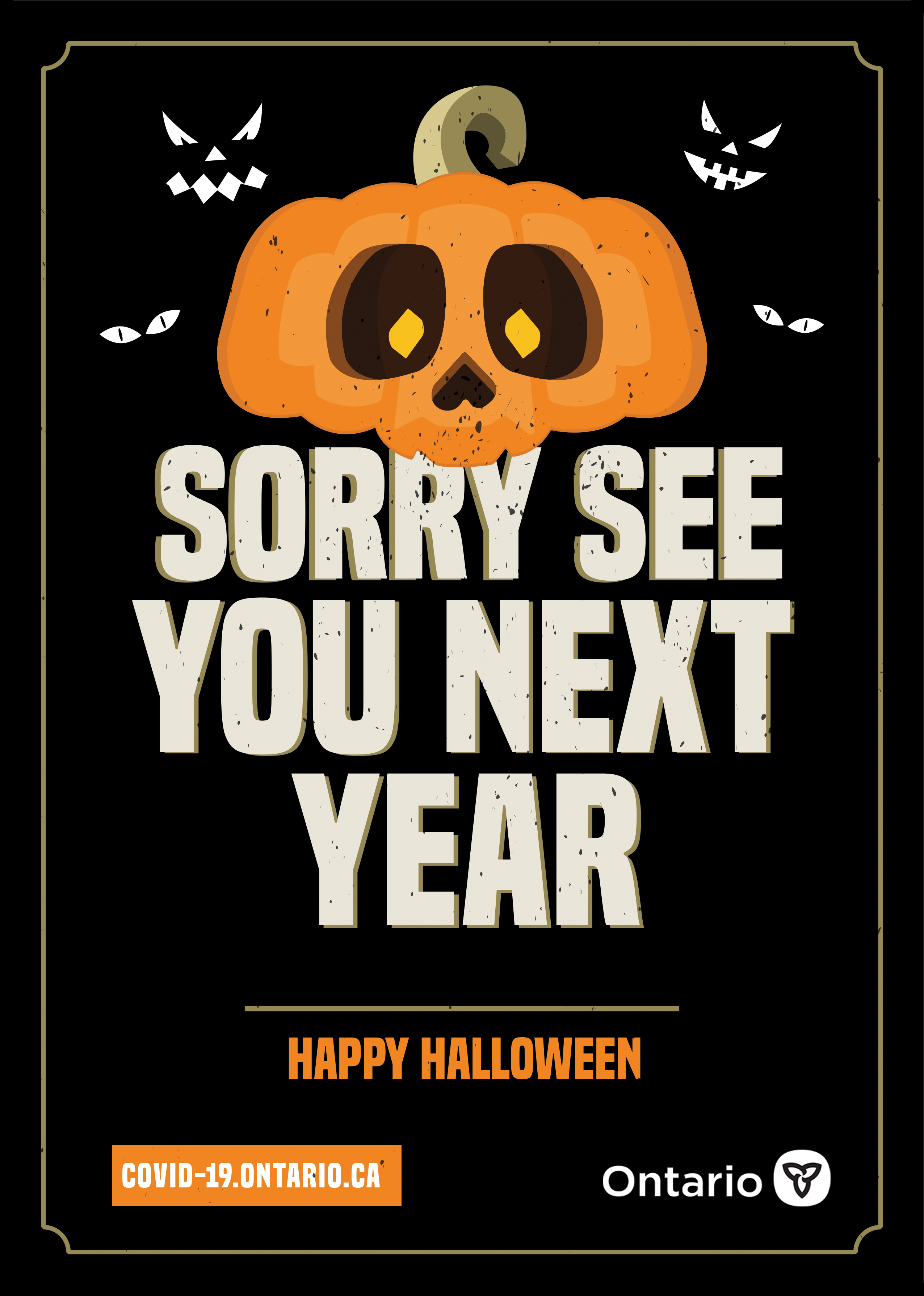 Halloween may look a little different this year, but it can still be a lot of fun. The province of Ontario website has some great tips and tricks to help keep you safe this year. Follow public health advice and measures from public health experts, and make good decisions based on your own unique situation.
To have a safe and happy Halloween, you should:
avoid gatherings with people outside of your household
stay home if you are feeling ill, even if you have mild symptoms, or if you are at higher risk for serious illness from 

COVID-19

turn off your porch light and don't hand out treats if you are sick, even with mild symptoms, or self-isolating
stay within your public health unit region
Check with your local municipality or public health unit for any additional advice or restrictions that may be in place.
If you live in a public health unit region in Stage 3, consider getting a poster to help let your neighbours know whether you are handing out treats.
For full information and download links for the posters please click here.